Are you throwing a grand party for your child's birthday? Or do you want to have a big party for your own birthday? Whichever be the case, you should focus on the food because it is the crux of a party. It is the element which ties the party together. People mingle over food. And children love to eat. So, regardless of the fact that whether the party is for the kids or for your friends, you should always arrange for delicious food. We, at Voila Caterers, can help you with our esteemed services. We provide catering for all kinds of private and corporate parties along with social events. Right from the wedding, birthday party, to the black-tie events, we can provide a mouthwatering menu you will love. We are known for our hospitality, great service, and most importantly, truly quality food. So, if you are looking for a birthday party catering service in and around Harlem, Manhattan, Midtown, NY, NYC, or Westchester, you can resort to us immediately.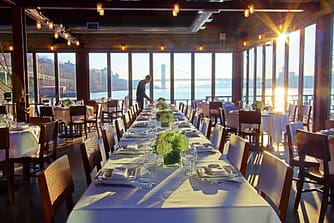 Here we have put together a few of the most important factors to check before hiring a caterer. Take a look
It might so happen that you are ready with your guests to begin the party but the food is yet to arrive. Will that create a good impression in front of your guests? It is also extremely annoying to wait for food. So, if you don't want to spoil the fun, you must check with your catering service if they are punctual or not.
Before booking, you have to obviously be aware of their quotes so that you can understand if it is feasible for your budget or not. So, check their price quotes per plate and then calculate. If you want to go for the lowest price, you can also compare with the other Caterers to pick the lowest one in comparison.
And if after checking, you are interested in hiring us, then contact us immediately.