Where there is a party, there is food. No party would be complete without having to serve food to your guests. But what do you do when you are not able to cook on your own for a large number of people. It doesn't mean that you simply order lazy food (like pizza, Chinese, etc) right off some restaurant. With professional catering services, you can make your party better and your guests happier.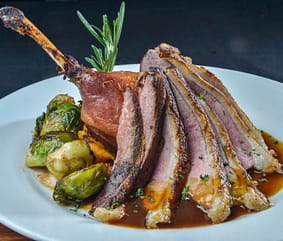 At Viola Caterers, we have years of experience in planning a number of parties – whether it is a small house party or a big event. Our catering services include a wide variety of delicious dishes and menus that would impress your guests even more. We provide our services to Harlem, Manhattan, Midtown, NY, NYC, and Westchester. If you are from any of these areas and need professional catering services, call us right away.
Here are some more reasons why you should consider catering services for your party:
Organizing a party can be exhausting both physically and mentally. You have to think of so many things – the decorations, the invitations, the theme, the music and so on. And you can't forget food as well – the most important thing for a successful party. Having professional catering services to do the work for you can take off your load so that you can relax and take care of the rest.
You may not be aware of this, but catering services do save you a lot of money. You may think that it is cheaper to buy the food on your own but you also have to spend a lot of time on the preparation. Moreover, do you have all the right pots and pans, ingredients, etc. to make the food? Do you have enough plates for a large number of people? If you don't you probably have to spend a lot of money on all these things as well.
So, if you are interested in our services, contact us today.