Are you planning to pull off the next corporate event of your office? Then you must have several responsibilities. Each and every factor helps it make a successful event. At this juncture, you have to think about food and beverages of course, but what about the actual catering service and accounts? This is where corporate event catering comes in. These catering services are specifically designed to ease the pressure on the host and chalk out amazing corporate parties that will be for everyone to enjoy. So, if you want to impress your colleagues and co-workers with an amazing corporate event, then come to us at Voila Caterers. We are the perfect combination of sophistication and competitive pricing. Be it breakfast or lunch catering, we can help make it a memorable event for all of you. We have multiple lunch and breakfast catering options, so that it suits different tastes. So, if you need a catering services in or near places like Manhattan, Midtown, NY, NYC, Upper East Side, Westchester, etc. then we can be perfect for you.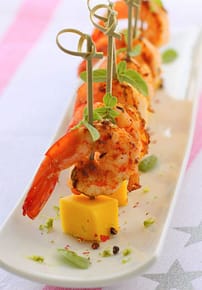 Here are two things that you must consider when planning corporate event with a caterer. Take a look.  
Head Count
The first and foremost thing that you just keep in mind is the head count. You should have an estimate count ready in order to provide your caterer with an idea of how bog you want the event to be. This will also help you shortlist the menu for the day. In fact, most caterers require hosts to overestimate the number of heads to compensate for last-minute additions. So, you must count accordingly and present it to your catering service.
Budget
Because it's a corporate event, you need to closely keep a check on the budget. You should not over-exceed your limit just to satisfy every need. Clarify that needs to be absolutely included in the menu and work with the caterers to adjust certain items. While the catering service itself will help you plan for the event in totality, it is better to have a clear-cut idea yourself about the budget and what all should go in it.
Call us today if you want us to help you plan the next big corporate event at your office!