If you are planning or organize a party, you know for sure that it is not a small task, no matter how big or small the event it. There is a long list of things you have to do before the event arrives which can be stressful for a lot of people. Moreover, a large portion of your time is spent planning and preparing for the food – the number of people you need to feed, the type of food you want to prepare, cleaning services, etc. It sounds like a lot of work to do on your own, which is why the best thing is to hire event catering services to take a huge load off your shoulders.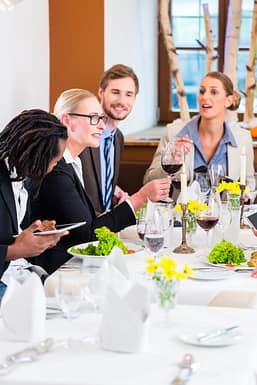 At Viola Caterers, we have years of experience in catering to thousands of events for satisfied customers. We know that everyone promises the best service to you, but we guarantee that we can prove it to you. We provide our services to Harlem, Manhattan, Midtown, NY, NYC, and Westchester. If you are from any of these areas and need professional catering services, call us right away.
Here are some more reasons why you should get event catering services for your party:
You should enjoy the party
Just because you are hosting the party doesn't mean that you should miss out on all the fun. Unfortunately, when you have to handle the food on your own, you will not get any free time to spend with your friends and family. There are many things that need to be looked after and by the time the event ends, another headache is to clean up after everyone.
It will be more delicious
Unless you are a professional chef, you may not have a lot of experience in cooking. Cooking for a crowd is much more difficult than cooking for a small number of people and there are many things that can go wrong. Caterers, on the other hand, have lots of experience in cooling delicious food for a large number of people.
So, if you are interested in our services, contact us today.