Voila Caterers is a recommended source for event planning in Harlem, Manhattan, Midtown, NY, NYC or Westchester. They provide both event planners and catering for all types of functions including corporate events, fundraisers, celebrations, weddings, cocktail parties and more.
Planning is an important part of any special event. Without proper planning your special events will be chaotic and not special at all. You don't want to spoil your special through a lack of planning. When you hire Voila Caterers for your event planning you can have peace of mind that your event will be successful and special.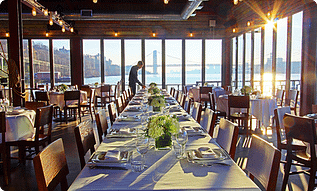 There are many things that go into event planning. These include invites, venue, transport, theme, decorations, catering, menus, entertainment, timing, security, budget and more. By leaving event planning to the professionals you relieve yourself of a tremendous burden.
When planning an event you need to address some important questions
The reason for your event
Who should be invited
Who takes care of the logistics and finer details
A special event such as a wedding or year end function can be a mammoth task. Not only do you need the right planning, you need the right execution. It one thing to have a menu, its another to prepare and serve the items on the menu.
You need to determine the event topic and objectives. You need to finalize a date. You need to have a budget. You need to consider greening your event. You need to decide on a venue, who to invite, who will be master of ceremonies, if there will be guest speakers and so on. You need to select suppliers, a caterer, entertainers and a photographer. You need to know what equipment you have, what you need to purchase or rent in and so on.
Event planning requires attention to detail and best left to the professionals. Voila Caterers are the professionals when it comes to event planning and catering in Harlem, Manhattan, Midtown, NY, NYC or Westchester.